Hello, thank you and welcome to my website about training, fitness, health, product tests and consumer empowerment; Treadmill Consumers.
Well well well… happy new year it is!
I trust you had a lovely holiday season. Got some quality time with friends and family? Stuffed your face to the point of embarrassment? Happily I did all of the above.
I hope to keep delivering tonnes of value for you in 2021. I appreciate your continuous support and I'll be in touch again soon.
All the best, Steven Brown
Now, if you need my contact information, please click here.
If you have questions about my site or what I put on it, the above link is where you want to go to find my contact information.
So last week we talked about getting clear on your why I also shared a personal story about my struggles with self-confidence and a breaking point that finally made me take responsibility and take the necessary action to transform my body so from that day on I was clear about my why so I then invested in an online fitness coach and followed his plan to a tee then after about six months my friends and co-workers started to not only notice how much my body changed but more importantly how much more confident I was in everyday situations then after about one to two years of training complete strangers at the gym even stopped me in the locker room saying dude I see you're lean and muscular in the spring in the summer in even in the winter how do your stay lean all year long.
Although I have no idea how you found my site, I assume there is no special reason for me to guess, so I assume you are here for your own reasons. Over many years (and years to come) we have chosen to fill this website with great information. This in-depth information is broad and covers various fitness related issues. Our fitness reviews are great, but the real gem is our health reviews (they are our most popular read items!).
I truly hope that you find anything you read here to be useful and practical.
Our entire reason and goal for having this site is to help you.
We want to help you make decisions based on expert-level research. We also want to help save you money, time, and ensure that you do not misunderstand anything we write about fitness and treadmills.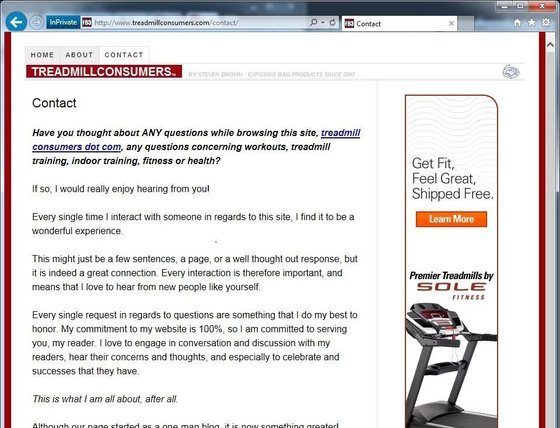 We continue to research and understand weight loss training, exercise equipment, treadmill training, and many associated brands, such as Sole Fitness, from every angle possible. We enjoy discovering brand new product reviews, benefits of exercise, benefits of treadmill training, and new scientific findings. Make sure to read our newest Sole F63 treadmill review here.
And…
So, please bookmark our site!
It will ensure that you find it easier next time, but also gives you the ability to get help on the latest and greatest information that we have for you regarding health and fitness.
Over the coming months we will have a lot of new information coming, so please stay in touch.
Sadly, I cannot tell you all of the wonderful things that our pages have in store for you right now.
I am on a limited schedule, and I am sure that you are busy with other things, then reading my about page (which I hope you like!).
I will say once more before this is over that I really do hope that you find what you read here useful.
If you have any questions at all, or comments, input, or feedback, please do not hesitate to contact me!
You can find my email on the aforementioned contact page, or just click here!
Steven Brown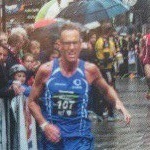 N.B. Finally, let me assure yoy that I enjoy (love!) hearing from those who have personal experiences with Sole Fitness treadmills (F63, F65 et cetera), Proform treadmills (Pro 2000, Pro 9000 et cetera) and run training, so be sure to shoot (send) me an email!
P.S. We, me and my team, are dedicated to the advancement of truth, transparency, and fairness in the marketplace—and to partnering with and strengthening people, businesses, and government to establish new norms and work towards a healthier planet and safer communities.