When it comes to treadmills, you don't get any better than Proform treadmills. They're one of the oldest, most established names in exercise equipment, and their treadmills are by far their most popular product line. (Proform treadmills are used to train by pro athletes, and the company even has a partnership with the Boston Marathon, which is the largest running event in the world.)
Basically, Proform treadmills are very smart purchases for any runner. But they have quite a few different ones to choose from – 10+, in fact. And some of those are very similar in price, so the question remains – which Proform treadmill should I buy?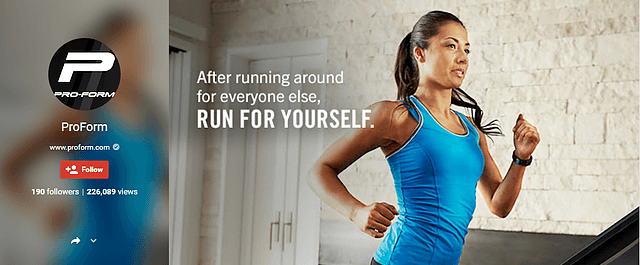 This page will cover their four most popular offerings, from cheap ($599), all the way to expensive ($2,999). No matter who you are or what you'll be using your Proform for, you'll find the right model on this page. Read on!
$599 – Proform Treadmills 505 CST & Performance 400c
If you're just starting out or you don't have the funds for an upscale treadmill, you'll want to look at the company's cheapest offerings – more specifically, the 505 CST or the Performance 400c.
These two are the cheapest Proform treadmills available.
Both are just $599 (free shipping when you buy through the official website) and have similar features.
Some of these similarities include…
Good for heavy usage, despite the price. The motor inside both of these Proform treadmills is 2.5 CHP Mach Z™ – that's Proform's fancy way of saying they can take any stress you put on it, whether that's through fast speeds, inclines, or anything else.
A basic, functional dashboard. You're not going to get the more complex features, but everything like speed, heart rate, and incline is included in both of the models.
The primary difference is technology vs. adjustability. The 400c comes with 18 different workout apps for you to browse through, whereas the 505 CST leaves out the workout apps, but gives you an easy incline adjustment panel on the dashboard.
Overall, they're pretty similar – go with the Performance 400c if you're more of a general runner, and the 505 CST if you're more of a sprinter or incline runner.
UPDATE 2016 : the 505 CST is not the cheapest Proform treadmill anymore, it's permanently out-of-stock, and has been succeeded by the new Sport 5.0 ($599). UPDATE 2017: The Spost 5.0 has also been discontinued, we suggest looking into the best selling Proform Pro 2000 treadmill instead.
$1,299 – Proform Treadmill Pro 2000
The Proform Pro 2000 is easily the most popular model from Proform – we think it's because of how well they combined features with an affordable price.
A huge 7" backlit display. Glance down and you'll see all of the metrics related to your run… without having to pause, look, lose your concentration, and mess up your form.
Compatible with iFit, Proform's proprietary route-planning app. Choose a route in Google maps and iFit will create a customized workout (with different inclines and declines) based on the topographical (terrain) data for that route. Yes, seriously.
Substantial incline and decline customizations. 15% incline and 3% decline means you'll be able to push yourself to the max or mimic going down a small hill.
32 workout apps. Almost double the number of the $599 offerings above.
Everything else you'd expect. View the official product page for more info.
Affordable. Here's where to find the Proform 2000 best price.
(This treadmill is so popular that we took the time to write a full review of it – you can check that review out by clicking here.)
$1,799 – Proform Pro 9000
The Proform Pro 9000 is almost exactly the same as the 2000, except with one key feature – an advanced, out-of-this-world touchscreen that can play movies, music, and even display web pages and documents for you to read or work on.
The touchscreen is 10" and operates similarly to a standard mobile tablet. You can use popular apps like Netflix and Spotify, or, you can take matters into your own hands and find what you need through the web browser – maybe a specific song that isn't on Spotify, or a movie that isn't on Netflix.
Some say the $500 price increase is overkill, but anyone in the tech world knows that integrating a tablet into your hardware is not easy. Get this model if you're someone who prefers to relax while workout out – if you get the 2000 and try to "relax", you'll just get bored.
Like the 2000, we reviewed the Proform Pro 9000, too. Click here to read that review if you're on the fence between the two.
$2,999 – Proform Treadmill Boston Marathon 4.0
Last but not least is the Boston Marathon 4.0, Proform's most expensive (and feature-packed) treadmill.
It's springs from the partnership between Boston Marathon and ProForm Fitness (formed back in 2012).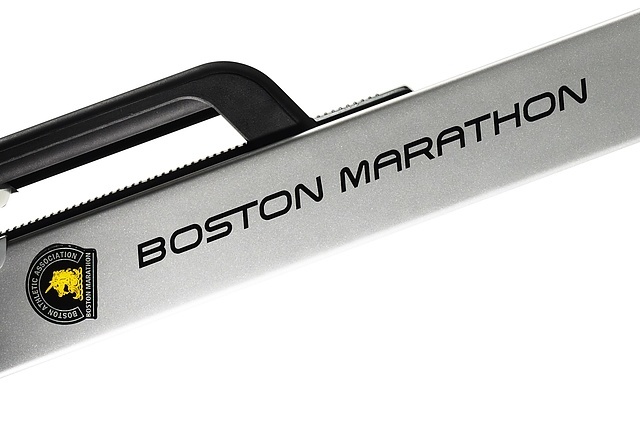 This is one for the pros.
The actual Boston Marathon workout. Everything from the smooth flat surfaces on Memorial Drive in Boston to "Heartbreak Hill" (the legendary half-mile hill at the end of the race) is included. You'll get the exact incline and decline calculations as you run along to help you qualify and train, and you'll even get the visuals of Boston to keep you motivated along the way.
15 MPH top speed. You know when you're going 60 MPH on the highway? This can get up to ¼ of that speed, perfect for sprinters or anyone practicing going fast on a decline.
20% incline and 6% decline. No other treadmill (even in this price range) comes close. (20% is very close to Heartbreak Hill's incline.)
Everything that's in the lesser models, then some. Displays, features… everything from the cheaper models comes with the Boston Marathon 4.0. If you're in the market for a treadmill of this caliber, you'll have to check out the official page for more info.
UPDATE 2017: The Boston Marathon 4.0 has been discontinued.
Final Thoughts on Proform Treadmills
If you're considering a Proform, you're on the right track – any treadmill from that company is a very solid purchase.
But if you're looking for the best value for your money, scroll up and pick one of the above five, depending on what your budget range is. Although every Proform treadmill is popular, these five are the most popular.
(Our overwhelming recommendation is the Proform Pro 2000 (read our review here), but of course, it's completely up to you.)
You guessed it, Proform treadmill gets thumbs up from Steven, good luck and happy running!