The Sole F65 Treadmill is an economical and budget friendly treadmill from Sole Fitness. Sole Fitness is one of the most popular manufacturers of fitness equipment, and from all of their offerings, this treadmill is one of their most popular offerings. If you've been looking around online, you've almost certainly stumbled across one or two Sole F65 treadmill reviews, here is an in-depth look at the good stuff and a potential drawback of this treadmill.
❤️ Click here to shop #1 Budget Friendly Treadmill at $1,000 off
This is our updated 2022 Sole F65 treadmill review – we'll let you know right away that it's overwhelmingly positive, but there are a few potential downsides to the F65, covered towards the end. If you're considering making the purchase, read our review all of the way through and you'll know if the F65 is the right choice for you. Updated 11/22/2022: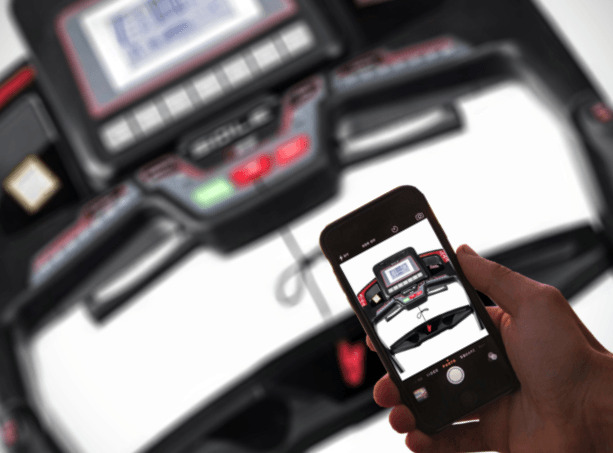 The Sole F65 Treadmill Review: Feature Breakdown
If you take a look at the second product picture (click through here), you'll see this isn't an ordinary treadmill you'd find on Craigslist or at Walmart. You'll find a range of features and customizations that rival (or beat out) the treadmills you would see at your local gym.
Speed. The F65 can safely reach 12 mph and run at that speed for extended periods of time. The noise level won't skyrocket and you won't feel the treadmill lose stability in any way. If you're a sprinter, you'll feel safe maxing out on the Sole F65 treadmill.
Preset workouts from beginner to advanced. And you can specify whether you're more concerned with weight loss or cardiovascular improvement, too. Regardless of skill or goals, any runner can use the F65.
Metric tracking from A to Z. Once you start running, the F65 accurately tracks seven different workout metrics – click here for the full list.
Armrests and a comfortable design. Whether you're going for a slow walk (where you're steady) or a fast run (where your form might break down), you won't feel restricted by the design of the F65. Most of this stems from the ample 22″ X 60″ running surface and wide armrests – you don't have to run in a perfectly straight line.
15 incline levels with arm controls. Feel a burst of inspiration? Increase the incline for a minute or two without stopping your workout. Highly recommended for long-distance, outdoor runners who are confined to a treadmill due to weather circumstances but still want to train effectively.
Listed price: $1,399. Not the cheapest treadmill you can buy, but not the most expensive, either.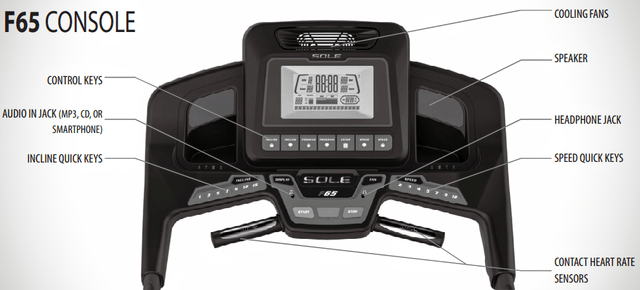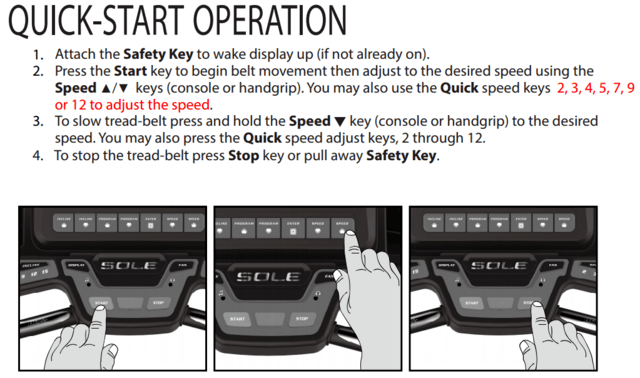 F65 2022/2023 Model
This treadmill has the new Bluetooth® wireless technology feature that makes it possible to link your treadmill to your mobile phone. Through this feature, you can transfer information about your workout sessions to your phone and keep track of all the progress you are making. You can also use this mobile app to set your treadmill and manage how it works. You can connect this mobile app with multiple fitness apps.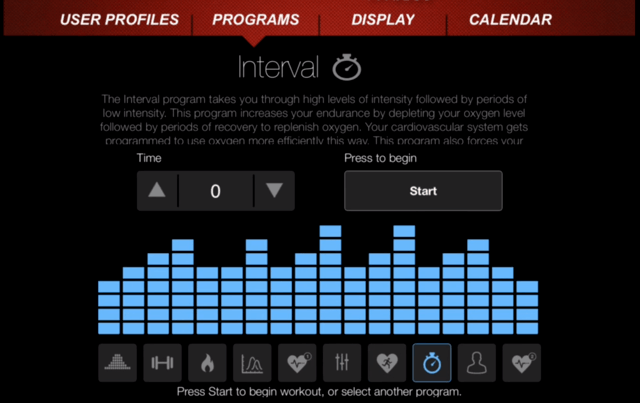 Price comparison: is the F65 a "good deal"?
Most people don't use their treadmills because they don't buy good treadmills. That treadmill you saw on Craigslist for $100 isn't going to be enjoyable to run on, and it might even lead to chronic injury down the line (buying guide).
At the same time, though, most have a budget – even if you run all of the time, you probably can't spend $5,000+ on a professional-grade treadmill that olympic athletes use (though that would be nice).
We're happy to report that at $1,399, the Sole F65 is one of the best values for your money.
Here's why:
Lifetime warranties. Treadmills are notorious for breaking, and they tend to break for no reason at all. Sole Fitness is one of those companies that sells lifetime products – the motor and frame (the most important parts) carry a lifetime warranty, and the deck and electronics carry ample 3-year warranties, too.
Lowest price for a real treadmill. You can, of course, go with a cheaper option. But these will be barebones models, or ones with just a few features – Sole has everything that a serious runner needs to work out without any of the unnecessary fluff that would increase the price of the unit. You even get the features you wouldn't expect, like a MP3 sound system you can use with any laptop or smartphone. (Conveniently increase your incline or speed when your favorite epic song comes on.)
Mimics a real running surface. You don't have to "think" about running on a surface like a road or dirt path. You just do it. The F65 can give you that same effortless feeling – other, cheaper treadmills will force you to focus on the act of running, which can break your concentration and make you tired at a faster rate.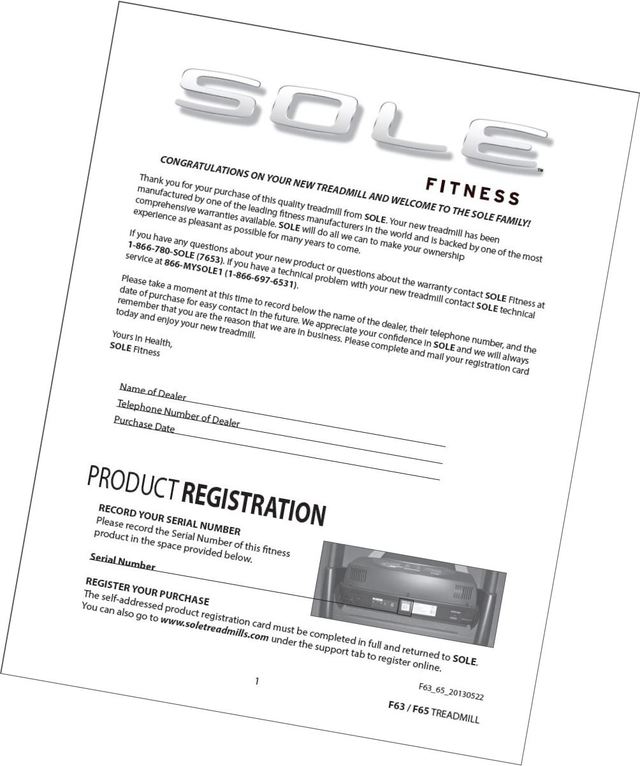 Icing on the cake: excellent customer reviews
All fitness companies talk their products up, but what really matters is how well the products perform when real athletes (like yourself) use them.
TL;DR: We looked at five separate independent review sites (names protected for privacy reasons) and found that almost every independent reviewer rated the Sole F65 a solid 5-out-of-5. Even on Amazon (where customers are known for being harsh), the F65 has well over four stars, though from Sole Fitness (click through to their official website) is the best way to purchase (you get the best Sole F65 treadmill best price, faster shipping and better support).
Here's the general consensus from existing customers:
One of the best treadmills they have ever run on
A little pricey, but oh-so-worth-it if you realize the necessity for quality when you're running consistently
Impressive, smooth controls for incline and speed
Decent preset workout programs, but always better to make your own
Here are the potential limitations we mentioned at the start of this Sole F65 treadmill review:
In the preset workouts, "beginner" to "intermediate" is a huge skip in difficulty
Not possible to program preset workouts of your own (though adjustment while running is easy)
Needs more lubricant than most treadmills – you should pick up a $10 – $20 bottle of lubricant within a few months to keep the deck running smoothly and quietly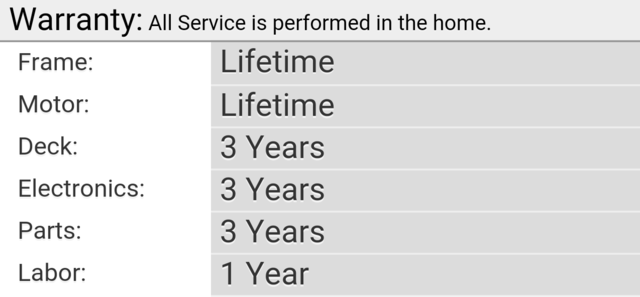 Sole F65 Treadmill Review Summary: Right For You?
With the F65's impressive laundry list of features, its reasonable price, and its beaming customer reviews, we can safely recommend this model to any runner… aside from Olympic athletes who can spend a couple thousand like it's nothing.
Final Word: Whether you're going for your first run or you run 50 miles every week, the F65 will cater to your needs, and you might even have fun running on your treadmill.
What a concept, right?
Check availability and get more information at the Sole Fitness official website – including technical specs, customer support, and the Sole F65 treadmill warranty info. (Sole Fitness is still running at limited inventory but delivery is free on all orders).
❤️ Click through here to see Today's Sale Price, and get 1000 US$ off