In this article about getting the best price on a Sole F63 treadmill, I compare various options and give you my best advice when shopping for your F63. When purchasing anything, you want to make sure that you get the best value for your money. It's no different when you're looking into buying a Sole treadmill.
In fact, it's probably even more likely that you'll shop around a fair bit before making this type of purchase, because treadmills do represent a fairly significant cash outlay. Prices updated to reflect best prices during all week Sole Fitness Black Friday sales.
❤️ See best price of #1 Best In Its Class treadmill ($700 off)
Last Updated on: Nov 22, 2022 at 11:56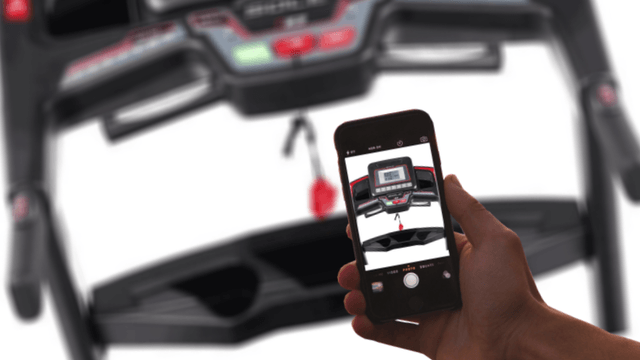 The Sole F63 Treadmill – Why, Where?
You've no doubt decided to purchase the Sole F63 because you've done your research and you know that this is going to give you a near-gym quality experience at a very good price.
You know that you're getting a quality piece of equipment that's built to exacting standards, and has the distinction of being used in hotel rooms the world over for the use of guests who prefer not to make use of the hotel's fitness facility. When the product you're buying is used as a hotel fitness equipment, however, it's highly unlikely you'll receive one that has less than a stellar reputation.
Now that you've made up your mind, you want to get your Sole F63 at the best possible price.
So, where are you going to look?
Brick and Mortar Stores
You can buy a Sole F63 treadmill at quality retailers and sporting goods stores.
Usually you'll find the F63 treadmill in stock, since it's one of Sole's most popular models. However, you can expect to pay manufacturer's suggested retail prices, so you won't get any lower price than you would if  went directly to the Sole website, to make your purchase, here:
Hunt For The Sole F63 Treadmill Best Price Online?
If you've been looking online to check out pricing on the Sole F63, you've probably checked websites for the brick and mortar stores, and found no difference in the online pricing.
You've also likely looked at amazon.com and ebay.com. At Amazon, you'll find that the price on a new F63 treadmill is, again, no different than you'll get direct from soletreadmills.com.
On eBay, you may find Sole F63 treadmills, but very infrequently, and generally used. Our most recent search revealed one F63 treadmill at ebay.com, with bidding starting at $550.00. It was listed as new, but minus the original packaging, and was only available for local pickup in Golden, Colorado.
Even if you were the winning bidder on the auction, the low price wouldn't do you much good unless you actually lived in Golden. And if you're planning on keeping the treadmill for the next few years, consider the good, the bad and the ugly of used exercise equipment.
Used Sporting Goods Stores
It's hit and miss – you might find a Sole F63 treadmill at a decent price.
More likely you won't find one at all.
The other thing to think about if you're considering buying a used F63 Sole treadmill is that you won't get the benefit of Sole's warranty, which is generally considered to be one of the best in the entire fitness industry. Many say that the warranty that Sole gives you cannot be beat. Sole Fitness takes pride in its honest dealings and attention to customer service.
Direct From Sole Fitness
When you buy a Sole F63 treadmill from Sole Fitness (check availability), you're guaranteed the best possible price on a new treadmill. This is because if you find a new F63 Sole treadmill in any store, or on any other website, that's offered at a price that's better than Sole's $999.99, Sole Fitness will beat that price.
Also, you don't pay tax or shipping when you buy direct from Sole.
In addition to being guaranteed the best possible price, you can try out your F63 treadmill for 30 days in your home, risk-free.
If you don't like it, send it back. Sole will even pay the return shipping.
The Sole F63 Best Price – Conclusion 2022/2023
When you look at all the options that are available to you, it might appear as though you could get a good deal at a retail outlet or an online store.
However, when you're buying new equipment from either of those sources, the price is the same as if you purchased direct from Sole Fitness.
Used equipment is a bad idea because you have no way of knowing how the treadmill has been treated, and you have no recourse if something goes wrong – there's no warranty.
Sole Fitness will beat any price on a brand-new one, so basically you know that you'll always get the Sole F63 treadmill best price by buying directly from the Sole Fitness official online store. Current price at today's sale price is $1,099.99 (last checked November 22, 2022) (all prices categories reduced during Black Friday sales 25th November 2022).
❤️ Get $700 off the Sole F63 treadmill, see best price here >>